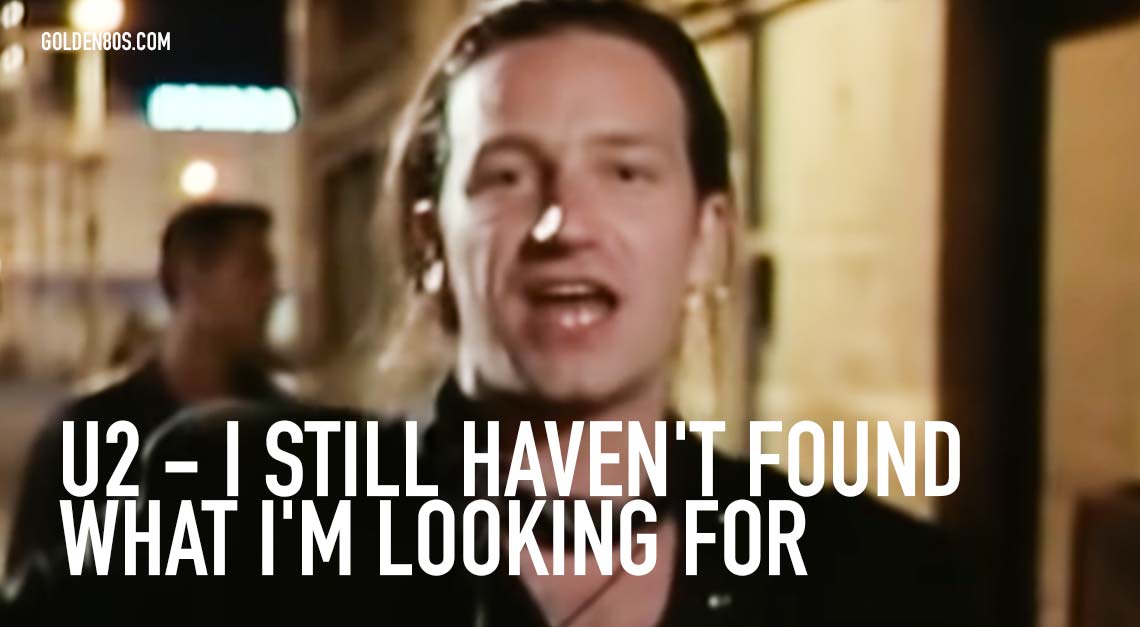 U2 – I Still Haven't Found What I'm Looking For
"I Still Haven't Found What I'm Looking For" is a song by the Irish rock band U2. It was released on May 25 1987 as the second single from their album "The Joshua Tree." The song is widely regarded as one of U2's most iconic tracks and has become a staple of their live performances. The song achieved commercial success, reaching high positions on charts around the world. It remains a key track in U2's discography and is often considered one of the greatest songs in rock history. Its timeless message and emotional power continue to captivate listeners, making it a defining moment in U2's career and in the realm of rock music.
"I Still Haven't Found What I'm Looking For" is characterized by its blend of rock, gospel, and soul elements, creating a distinctive and emotionally resonant sound. The song's production includes The Edge's distinctive guitar work, Bono's passionate vocals, and a soaring arrangement that builds to a powerful crescendo. The song's universal themes of searching for meaning, purpose, and fulfillment have resonated with audiences worldwide. Its combination of introspective lyrics and uplifting musical arrangement has made it an anthem of both personal introspection and collective celebration.
The accompanying music video for the song was filmed on Fremont Street in Las Vegas on 12 April 1987 following their Joshua Tree Tour concert in that city.
U2 – I Still Haven't Found What I'm Looking For – Lyrics