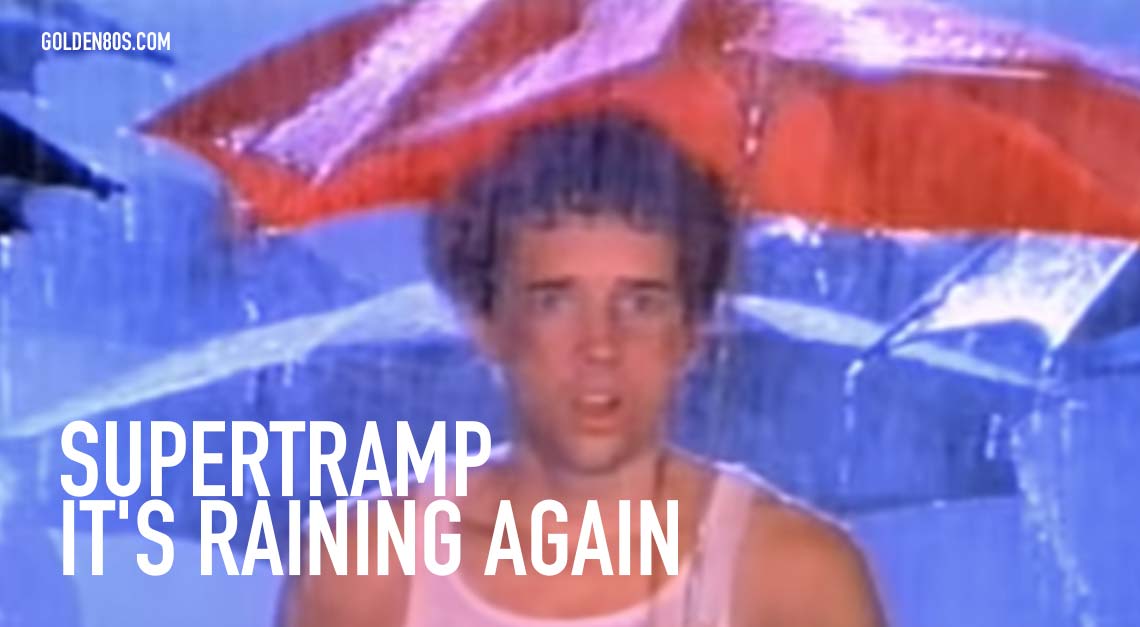 Supertramp – It's Raining Again
"It's Raining Again" is a song by the British rock band Supertramp. It was released on October 22, 1982 with "Bonnie" on the B-side as the lead single single from their seventh studio album "…Famous Last Words…." The song is known for its catchy pop-rock sound and reflective lyrics. "It's Raining Again" achieved commercial success, reaching high positions on music charts, including the Billboard Hot 100 in the United States. While it might not be as universally recognized as some of Supertramp's earlier hits, the song still remains a beloved track among fans of the band and is often associated with their music from the early 1980s.
"It's Raining Again" features a melodic and accessible style that was characteristic of Supertramp's music. The song's production includes a blend of electric and acoustic instrumentation, creating a sound that's both nostalgic and relatable. The lyrics of the song revolve around themes of loneliness, sadness, and the feeling of being stuck in a rut. The music video for "It's Raining Again" showcases a lighthearted and quirky storyline that fits the song's introspective theme. The video's visual narrative adds a layer of depth to the song's emotional content.
Supertramp's ability to craft melodic and relatable songs contributed to their enduring popularity, and "It's Raining Again" is another example of their skill in creating music that resonates with listeners.
Supertramp – It's Raining Again – Lyrics
You May Also Like