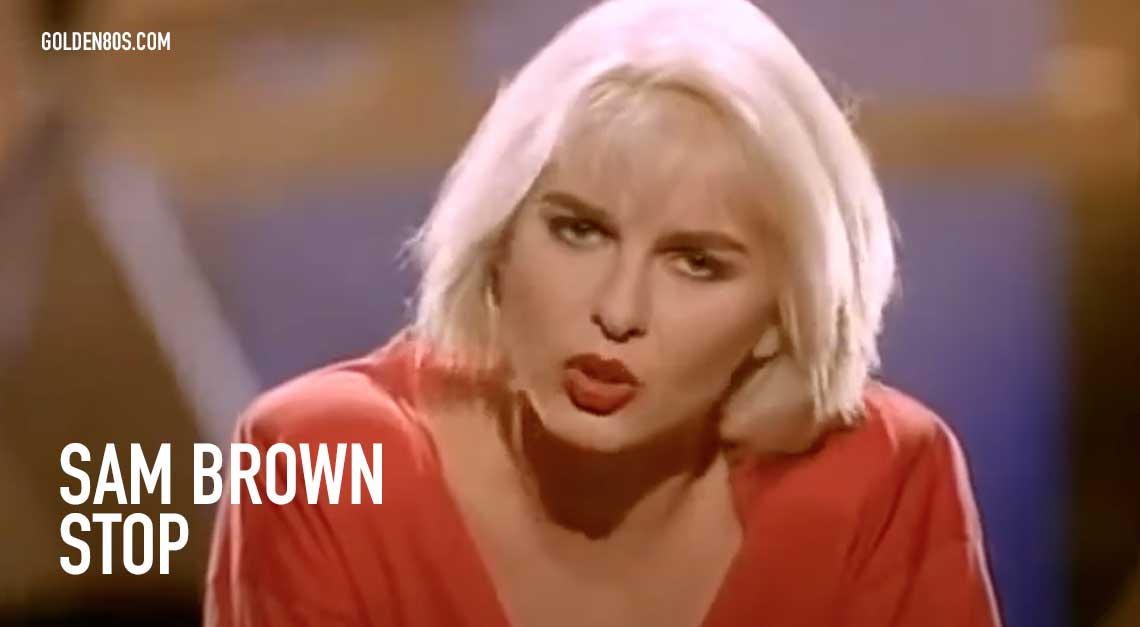 Sam Brown – Stop!
The song is a song by English singer-songwriter Sam Brown (born Samantha Brown on October 7, 1964). It was written by Brown, Gregg Sutton and Bruce Brody for her debut studio album of the same name (1988). "Stop!" was released as the second single from the album with Blue Soldier" on the B-side.
"Stop!" reached only number 52 on the UK Singles Chart when it was first released. Following its re-release in 1989, the song peaked at number four, becoming Brown's highest-charting single to date, and spending 12 weeks on the chart. Additionally, "Stop" topped the charts in Belgium, Iceland, the Netherlands and Norway, while reaching the top five in Australia, Austria, Finland, France, Ireland and Switzerland. In the United States, it peaked at #65. The song was featured in the soundtrack to the 1992 Roman Polanski's film "Bitter Moon".
In 2004, English singer Jamelia covered the song for the romantic comedy film, "Bridget Jones: The Edge of Reason". The cover reached #9 in the UK.
Sam Brown – Stop! – Lyrics
You May Also Like